PYSCHOMETRIC TESTS AND COMPETENCY DEVELOPMENT TOOLS
Serving HR specialists in personal, professional and team development for over 20 years, TRIMA offers its clientele 3 integrated psychometric tests designed to identify an individual's social styles (preferences), competency-based skill clusters and leadership styles (how they influence others). In addition to TRIMA's trademark tests and list of 120 soft skills (complete with target behaviours and self-assessment questions), the team has continuously been developing new intervention methods, guides and tools to assist HR counsellors with their coaching sessions. These innovations are designed to assess, define and develop the potential of individuals, leaders, teams and entire organizations.
Today, there are over 500 TRIMA certified practitioners trained in human resources, coaching, organizational psychology or career orientation spread across 300 different organizations that use the TRIMA approach, system and tools. Together, they have administered more than 50,000 tests and completed numerous coaching sessions that have yielded conclusive results!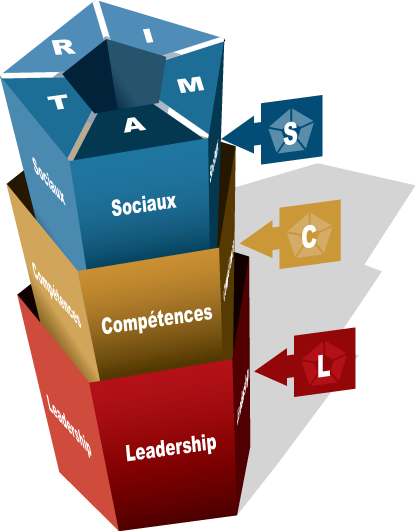 TRIMA IN A NUTSHELL
TRIMA is a competency-based approach and
model
which integrates three levels of human behaviour:
The TRIMA system efficiently combines:
a comprehensive competency dictionary
three scientificaly-validated, scaled psychometric tests
a comprehensive set of tools and strategies to assist organizations with competency-based human resource management
Examples of various TRIMA Psychometric Test Reports
I WOULD LIKE TO KNOW MORE